Pan Mixer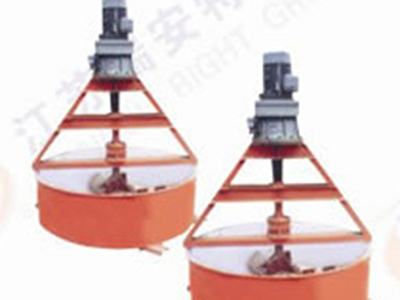 Pan mixer is mainly used to mix bulk materials or granular materials, such as feed, fertilizers, putty powders, chemical powders, and so on. It is widely used in metallurgy, fertilizer manufacturing industry, building industry, and some other fields. There are many kinds of vertical mixing equipment, including single screw cone type mixers, double screw cone type mixing machines, straight mixers, and so on.
Characteristics of Pan Mixer
Our pan mixer is designed for mixing fertilizers.
Features of our industrial mixer include rational structure, easy operation, steady running, high production efficiency, reliable performance, high mixing speed, good mixing uniformity, and high durability, etc.
It can be used individually or in conjunction with other fertilizer equipment.
Parameters of Pan Mixer Machine
Specification
Capacity
Rev.
Motor
Notes
MM
T/H
R/Min
Model
Power
 
LJ2000
10
11
BYL3322-99
7.5
Lining PVC
LJ2200
12
11
BYL3322-99
7.5
Lining PVC
LJ2500
14
11
BYL3927-99
11
Lining PVC
LJ2800
16
11
BYL3927-99
11
Lining PVC
LJ3200
18
11
BLY55-87
15
Lining PVC
As a professional pan mixer manufacturer in China, we can provide not only fertilizer mixing equipment, but also ball mills, rotary drum granulators, disc granulators, organic fertilizer equipment, and shearing machines, etc. Due to their high quality and low price, these products are sold to Malaysia, Indonesia, India, Pakistan, Iran, Turkey, Saudi Arabia and more. They are quite popular there.
Please contact us if you are in need of any of them. You will find that we are a reliable fertilizer equipment manufacturer in China.
Inquiry
Other Products