Pulverizer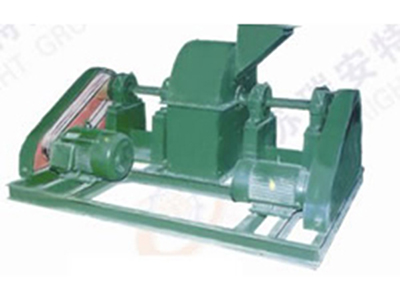 Pulverizer machine is mainly used to smash many materials into small granules. The grinding medium can be fertilizer, concrete, coal, rocks, etc.
Our pulverizing equipment is mainly used in the production of fertilizers. It can be used individually or in conjunction with other fertilizer equipment.
Our fertilizer pulverizing machine has the features of high pulverizing efficiency, reliable performance, easy operation and long service life, and so on.
Parameters of Pulverizer
Specification
Prod-
uction
Capacity
Feeding Size
Disch-
arging
Size
Mate-
riel Hum-
idity
Diam-
eter
of Cage
Revo-
lving
Speed
Power
LFØ600 (dual cages)
5t/h
≤15mm
90%
≤1mm
≤6
Ø600
/Ø400
1100r
/min
11/
7.5kw
LFØ800 (dual cages)
6-7t/h
Ø800
/Ø630
960r
/min
22/
18.5kw
LFØ1000 (dual cages)
10-14t/h
Ø1000
/Ø830
960r
/min
30kw/
22kw
As a professional fertilizer pulverizer manufacturer in China, we can provide not only pulverizer, but also rotary dryers, impact crushers, steelyards, organic fertilizer equipment, potassium sulfate fertilizer equipment, and cyclone dust collectors, etc.
In order to make you use our pulverizer and other main fertilizer equipment securely, we provide 12-month warranty. Within the warranty period, we can help you with the installation, debugging, maintaining of the fertilizer equipment. We can also assist in training your operators and offer OEM service, upon request.
Inquiry
Other Products